Theresa May will hold talks with political leaders from Northern Ireland in a bid to calm fears her anticipated deal with the DUP will undermine the peace process.
The Prime Minister will meet with Sinn Fein, the Ulster Unionists, the SDLP and Alliance Party in separate engagements in Downing Street.
While the DUP continues to hammer out the details of the arrangement with the Conservatives, the other four main parties at Stormont confirmed they would meet Mrs May on Thursday afternoon.
It comes amid concerns the Government will compromise its stated impartiality in the region if it enters a confidence and supply deal with Arlene Foster's party at Westminster.
Sinn Fein's Stormont leader, Michelle O'Neill, said: "I will be making it very clear that any deal between the Tories and the DUP cannot be allowed to undermine the Good Friday and subsequent agreements."
Sinn Fein, the SDLP and Alliance have all made clear that Northern Ireland Secretary James Brokenshire cannot chair the ongoing process to restore power sharing at Stormont because he has a conflict of interest.
The 1998 Good Friday Agreement commits the UK and Irish governments to demonstrate "rigorous impartiality" in their dealings with the different political traditions in Northern Ireland.
Sky sources said earlier there had been "slower progress" in talks between the Tories and the DUP, with an agreement unlikely to be announced on Wednesday.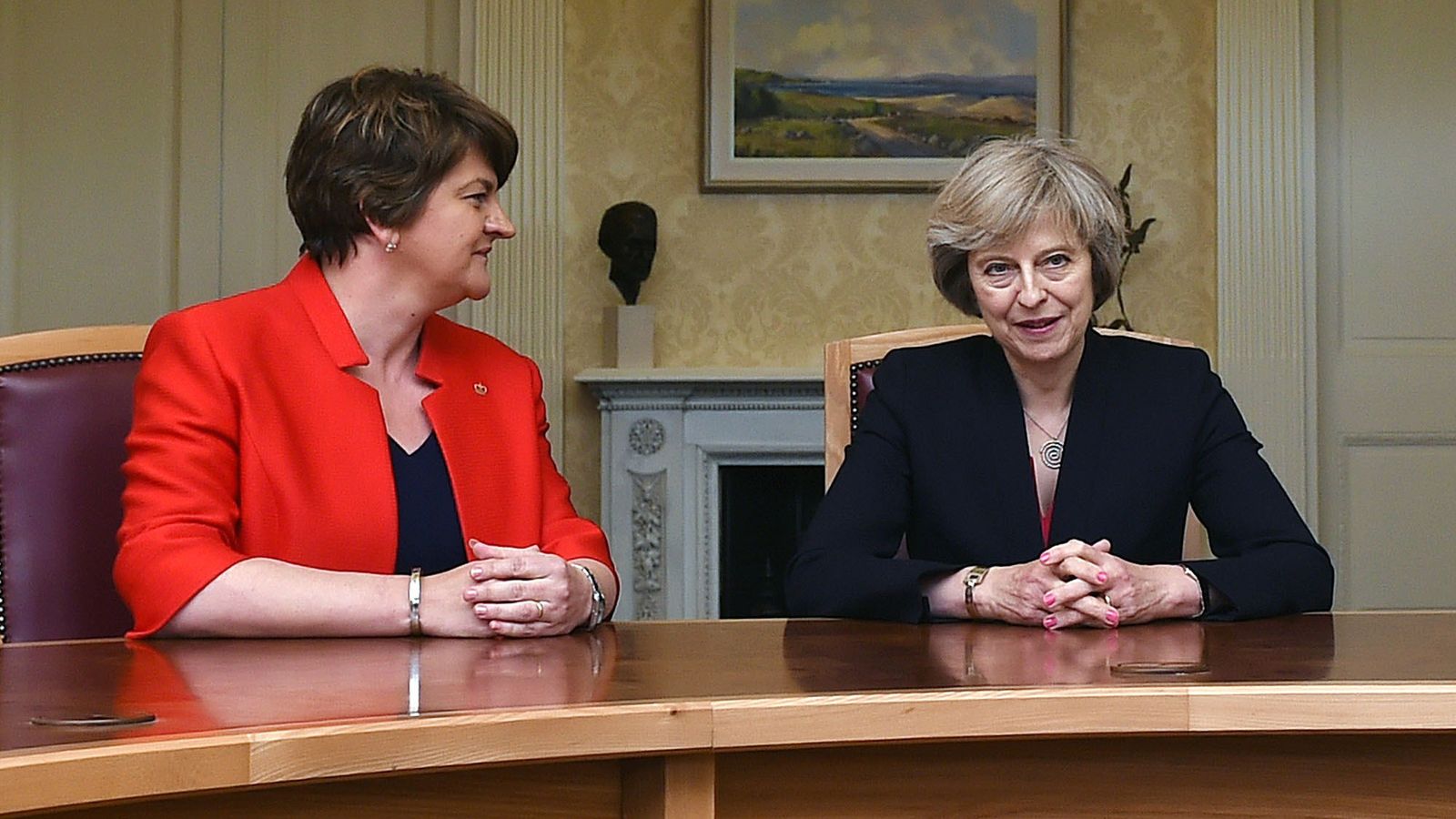 There have been reports the deal could even be delayed until the start of next week because of existing diary commitments for Mrs May and Ms Foster.
The PM will need the votes of the DUP's 10 MPs to support her minority government through the Queen's Speech and Budget.
A Conservative source said there was so far no deal to announce and that a decision on the timing of any announcement would only be made once an agreement was finalised.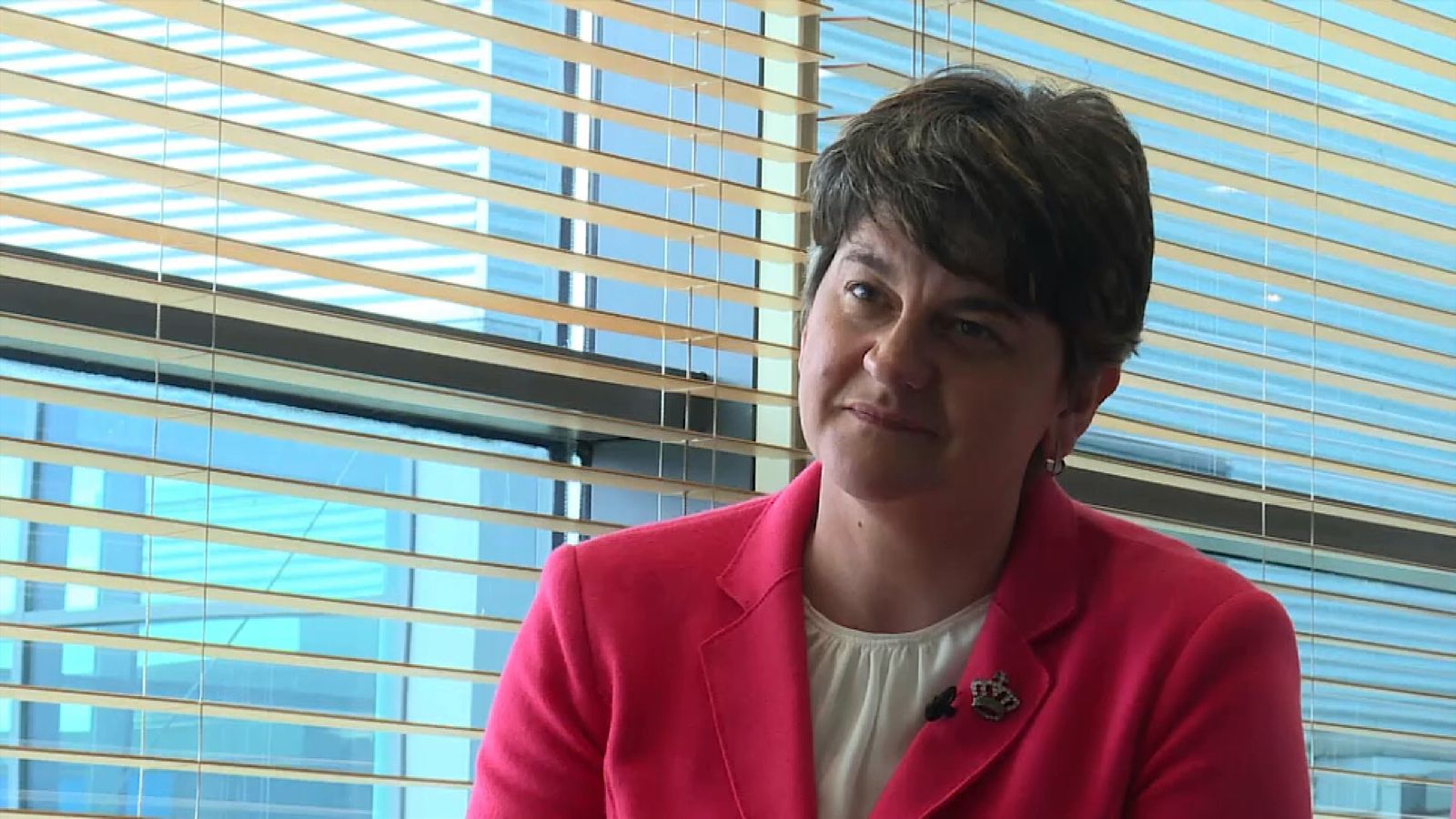 Ministers have already said that the Queen's Speech, scheduled for 19 June, may have to be delayed because of the ongoing talks.
Negotiations broke up on Tuesday night without an agreement, but Mrs May said the discussions had been "productive".
A senior Conservative source said: "We are making a lot of progress. It's all being done in the spirit of cooperation, with a real focus on strengthening the union and providing stability at this time."
Ms Foster, who travelled to Westminster for talks with the Tories on Tuesday, said she hoped a deal could be reached "sooner rather than later".
Labour's shadow business secretary, Rebecca Long-Bailey, said the prospect of a deal between the Conservatives and the DUP was "worrying", telling the BBC: "It would create a lot of instability in terms of the peace process in Northern Ireland."
Source link