The number of people who perished in the Grenfell Tower tragedy is expected to rise, as police warn some victims may never be identified.
Of the 17 people confirmed to have died in the fire, six bodies have been recovered while 11 have been located but cannot yet be removed.
Efforts to recover bodies have been hampered after the blaze that engulfed the 24-storey building in the early hours of Wednesday flared up again on Thursday afternoon.
Syrian refugee Mohammed Alhajali, 23, and artist Khadija Saye, 24, have been named as the first victims of the disaster in west London.
Half of the 30 people who are still receiving hospital treatment are critically ill.
:: LIVE: Latest updates from Grenfell Tower tragedy
Of the hundreds who lived in the north Kensington tower block's 120 flats, more than 40 people are believed to be missing. Their friends and family are appealing for help in finding their loved ones.
London Fire Brigade commissioner Dany Cotton has said it is extremely unlikely that any survivors could remain inside, while police have warned a full search of the tower and the recovery of bodies could take weeks or even months.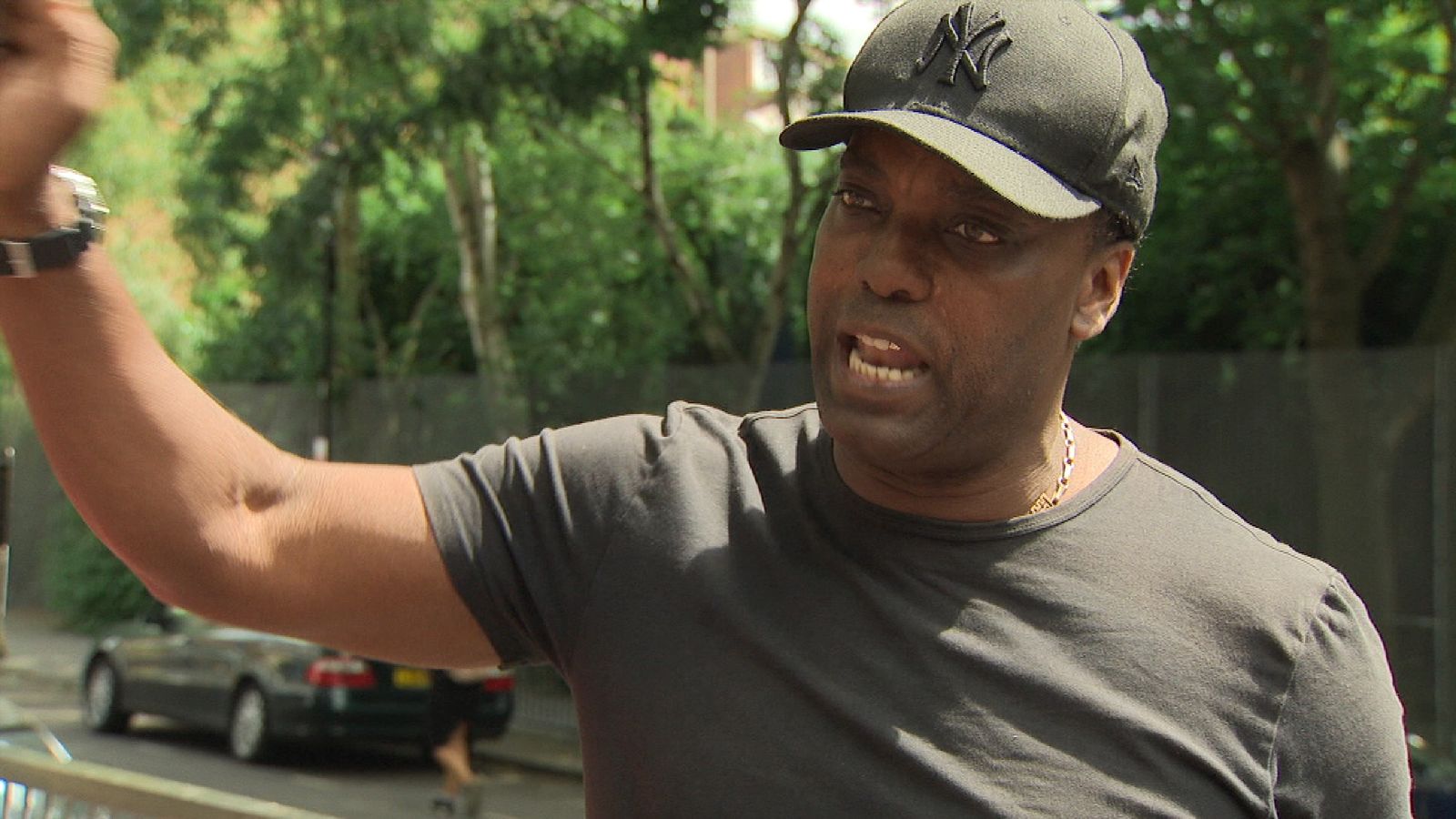 Metropolitan Police Commander Stuart Cundy said: "It may be – and I just don't know – it may be that ultimately some victims remain unidentified.
"I won't know that until we've gone through the full recovery from Grenfell Tower and we know exactly what we've got and I anticipate that is going to take a considerable period of time."
Asked whether the death toll could ultimately climb to triple figures, he said: "From a personal perspective, I really hope it isn't.
"For those of us that have been down there, it's pretty emotional, so I hope it is not triple figures, but I can't be drawn on the numbers."
Police have started an investigation to establish whether criminal offences were committed in relation to the fire.
Thursday's search for further victims saw specially trained dogs sent into the gutted tower to hunt for bodies.
Ms Cotton revealed "a good half" of the building had yet to be searched in detail.
She added: "It is the upper floors which will be more challenging and will need some additional shoring up for us to be able to get in there."
A specialist fire investigation team has identified what is believed to have been the flat where the fire began, reportedly caused by an exploding fridge.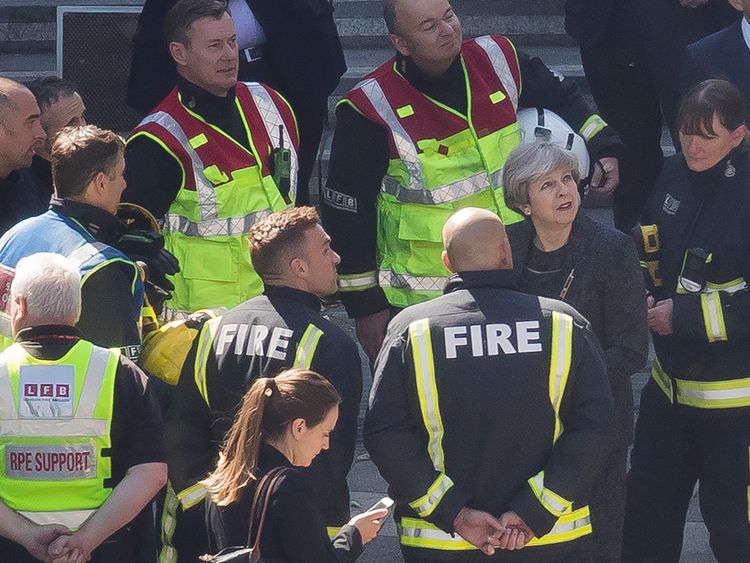 The Prime Minister, Labour leader Jeremy Corbyn and Mayor of London Sadiq Khan all visited the scene of the tragedy on Thursday, where locals' anger at the inferno is growing.
Many Grenfell Tower residents are facing a second night in temporary accommodation.
As part of their response to the disaster, the Government pledged to work with local authorities to rehouse all those left homeless by the blaze within the area.
Mrs May has ordered a full public inquiry, expected to cost millions of pounds, into the tragedy.
Ministers also confirmed the emergency Bellwin funding scheme, often used to help with floods, will be activated to provide financial assistance to local councils.
In Parliament, Mr Corbyn said there are "so many questions" about the disaster, including whether concerns residents had previously raised about the building had been ignored.
The Mayor of London demanded the public inquiry deliver an interim response to the disaster this summer.
"We need answers now," he said, adding: "We can't afford to wait a number of years."
Mr Khan, speaking near the charred block of flats, was frequently interrupted by angry locals demanding people be held accountable for the tragedy.
JustGiving said on Thursday afternoon that £1.6m had been raised for those affected by the fire, with tonnes of donated items such as clothes, food and toiletries having also been collected by local charities.
The Queen said her "thoughts and prayers are with those families who have lost loved ones" and praised volunteers who were helping the victims.
Crowds gathered for a vigil at Notting Hill Methodist Church, in the shadow of the tower, for the second night in a row on Thursday.
Police urged anyone who is still concerned about a missing loved one to visit the reception area at the Westway Sports Centre or ring the casualty bureau on 0800 0961 233.
Source link