Dozens of people are still believed to be inside Grenfell Tower, according to new figures released by police today.
Commander Stuart Cundy said 58 people who were in Grenfell Tower on the night of the blaze are missing and presumed dead. This includes the 30 already confirmed dead.
In his latest update on the recovery operation, Mr Cundy said a search of the burnt out building in North Kensington had resumed after a brief pause because of fears about the safety of the structure.
As he warned that the death toll could rise further, he identified a first victim as 23-year-old Mohammed Alhajali.
Mr Cundy said: "Sadly, at this time there are 58 people who we have been told were in the Grenfell Tower on the night that are missing, and therefore sadly, I have to assume that they are dead."
The commander, who said video and photographs from inside the tower would be released on Sunday, added: "That number 58 may change. I really hope it won't, but it may increase.
"Our focus has been on those that we know were in Grenfell Tower. However, there may be other people who were in there on the night that others were not aware were there.
"That is also an absolute priority for the investigation – to establish who they may be."
Mr Cundy also appealed to anyone who may have escaped from the building but has yet to come forward, to make themselves known the police.
He said he was not interested in knowing why they had left it so long to make themselves known but it was vital police knew they were safe and well.
:: May meets Grenfell fire victims and volunteers in Downing Street
Of the 58, he said 30 were confirmed dead. 16 bodies have been recovered from the Tower and taken to a mortuary.
Mr Cundy said the Metropolitan Police investigation into the fire would look at the building and its refurbishment in 2016 and promised there would be prosecutions "if there is evidence".
:: Live updates
He said: "The investigation is a police investigation. We investigate criminal matters. The investigation will identify any criminal offence that has been committed. It will be wide ranging.
"It will go to establish the answers of what happened in the fire and how it spread, it will look at the building itself, it will look at the refurbishment as well.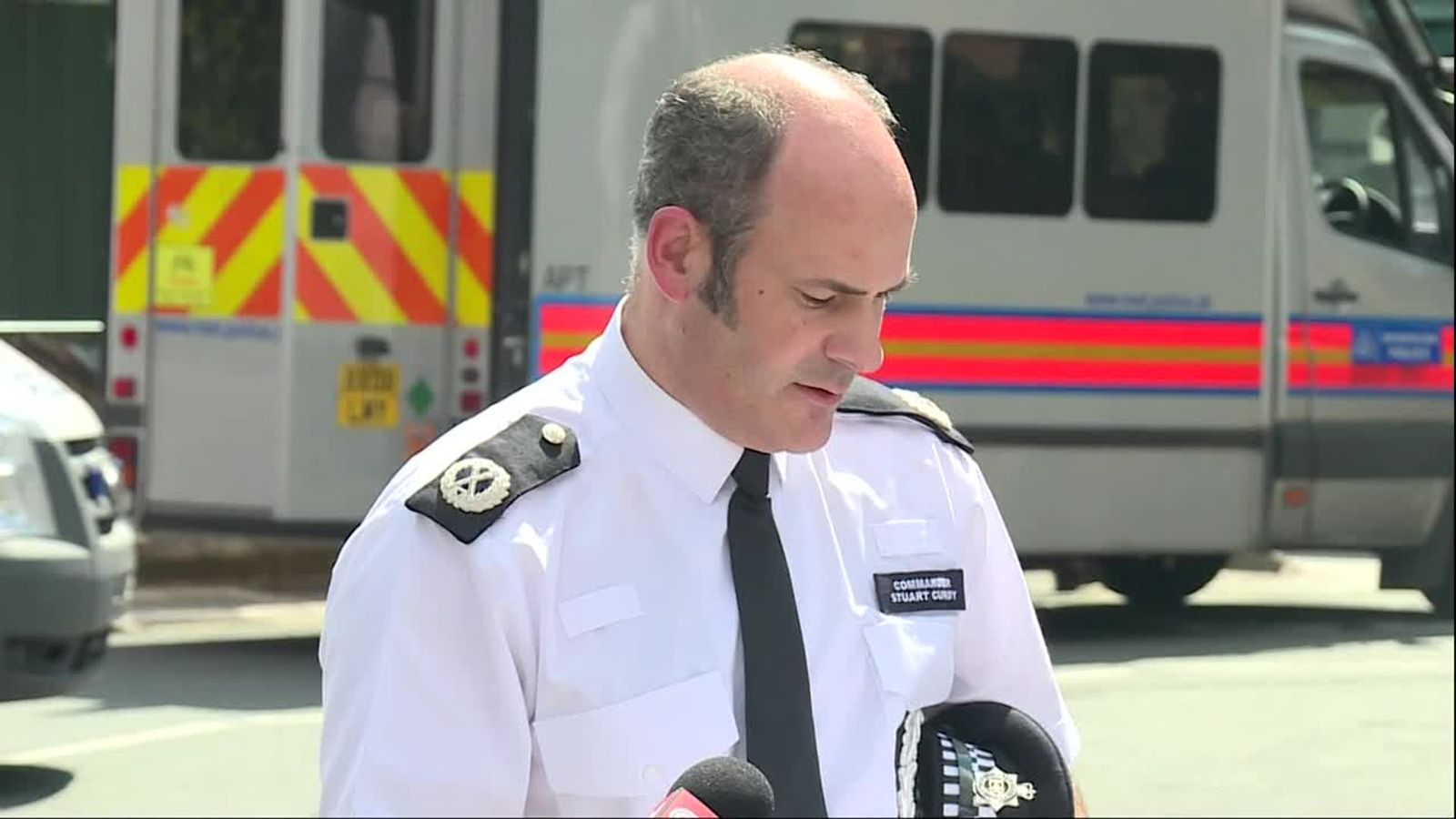 "Our criminal investigation will identify any criminal offences that have been committed. Wherever we can, we will bring people to justice if there is evidence. It is completely and wholly inappropriate for me to talk about details of the investigation which may subsequently jeopardise any criminal proceedings."
:: Five members of El-Wahabi family died in Grenfell Tower fire
Speaking about the search of the tower, Mr Cundy said: "The time it is going to take us to undertake the search and recovery operation is going to be significant.
"Both myself and colleagues from London Fire Brigade have already said it will take weeks. It may take longer than that.
"My commitment to families is that as soon as we can, we will locate and recover their loved ones.
"The reason we had to pause the search and recovery yesterday was for the safety of our staff.
"We do not want another fatality arising out of this tragedy."
Family liaison officers will be working with the families of victims and Mr Cundy said 16 bodies had been recovered to mortuary.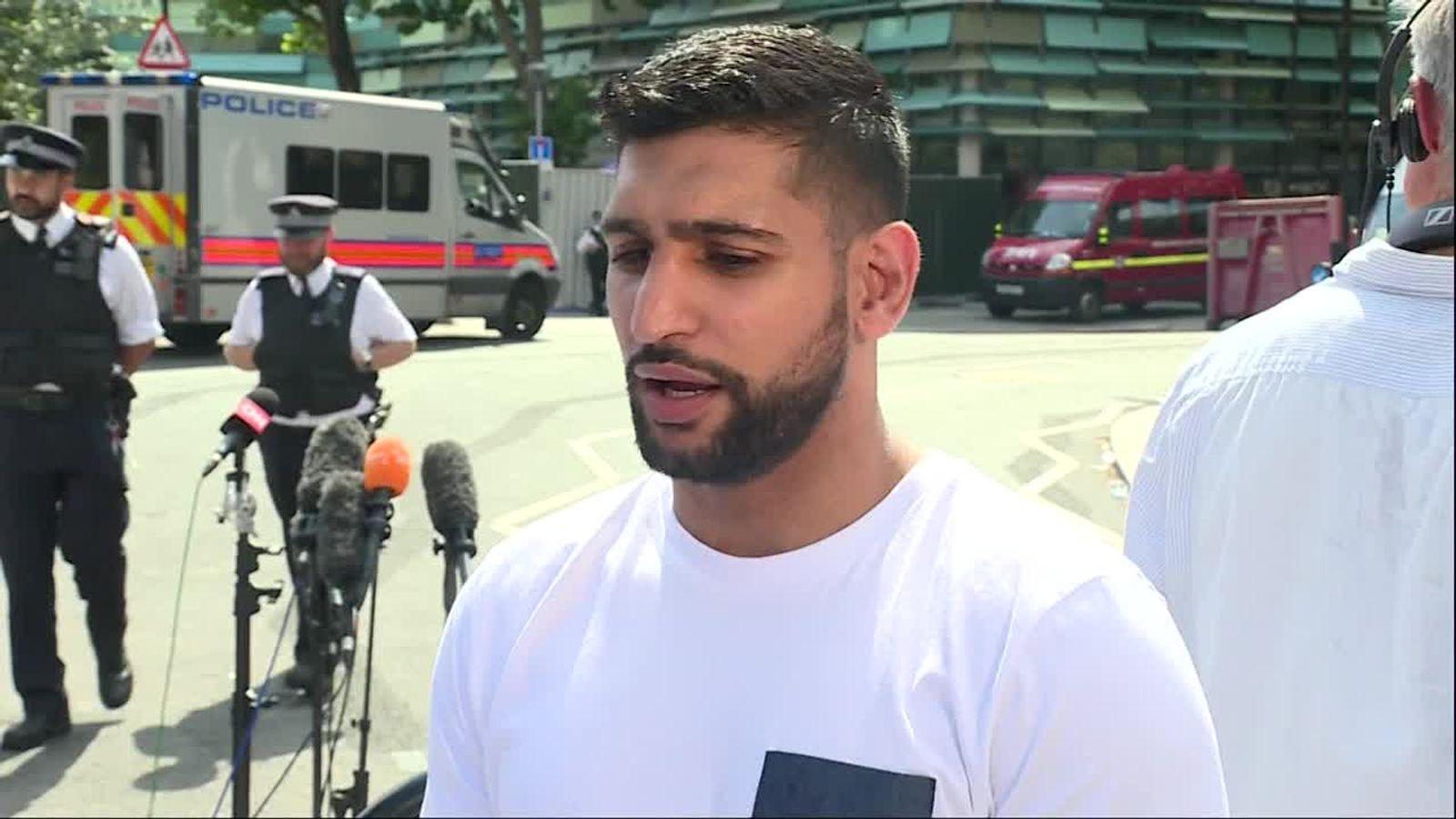 Answering criticism that figures had not been released earlier, Mr Cundy said: "I absolutely understand the frustration of why figures haven't been released earlier. The reason for that – at one point, in terms of our casualty bureau, there were 400 people who were reported missing from Grenfell Tower.
"Grenfell Tower itself is 120 flats. We have worked tirelessly over the last four days to truly understand those that we know were there on the night."
He added: "I understand – I really do understand – the frustration of so many about not knowing the scale of the tragedy that is unfolding behind us.
"I have said it before, you have my absolute assurance that as soon as I can possibly tell you something that I know to be accurate, I will tell you."
More follows…
Source link